Nordic Legal Tech Day 2021, Episode 2: Stockholm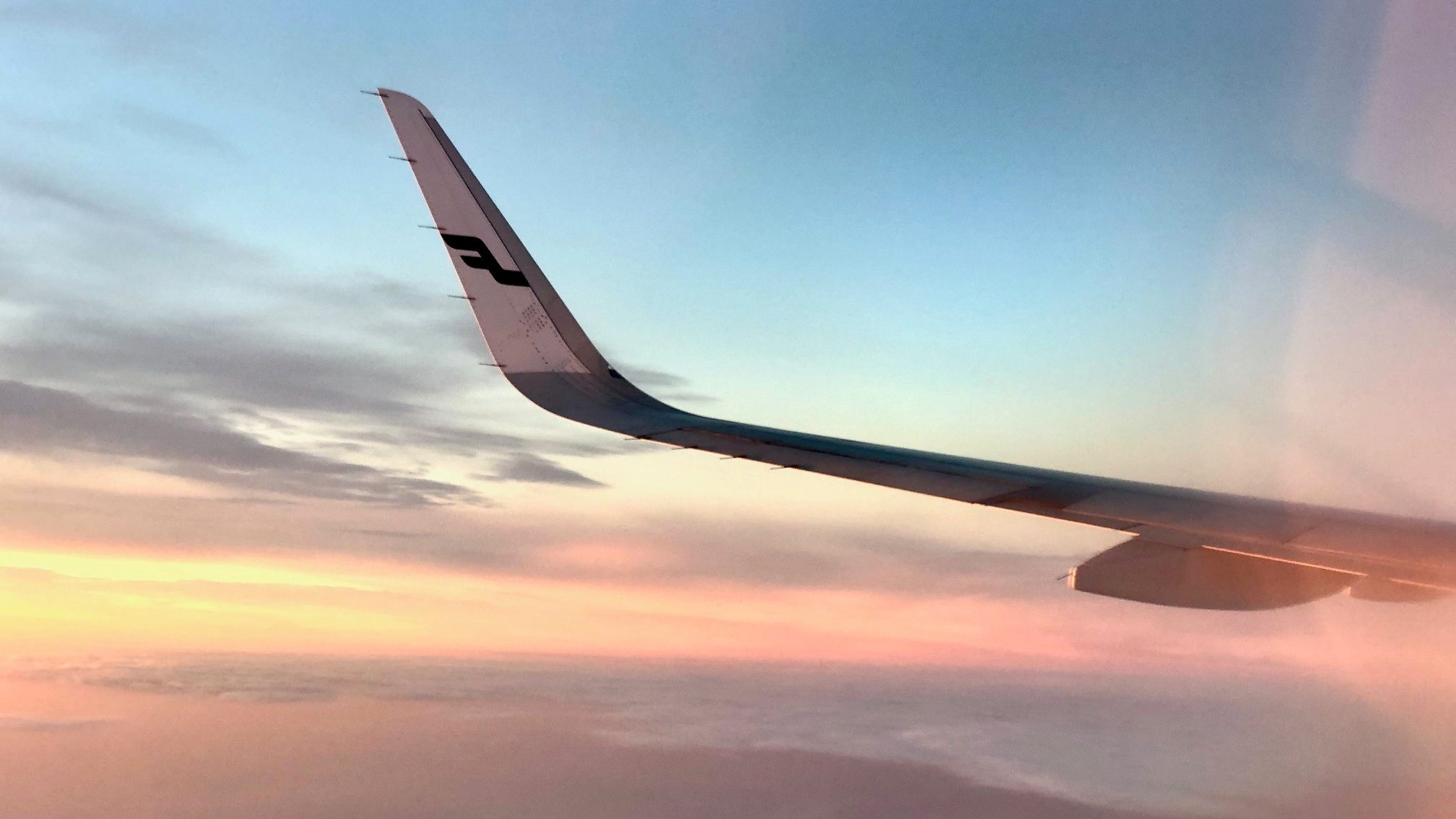 NORDIC LEGAL TECH DAY is an established legal tech conference first launched in Stockholm in 2015. The conference has evolved into a series of legal tech events held annually in Oslo, Stockholm, Helsinki, and Copenhagen.
I'm the co-organizer of the Helsinki event on 3 November 2021. To get a feel for the event, and also because I simply love the inspiring atmosphere of international legal tech events, I decided to attend the NLTD Stockholm a couple of weeks ago. Here is my experience of NLTD events in general and what I took away from the event in Stockholm.

If you are interested in reading Episode 1 about my trip to NLTD Oslo on 13 September 2021, please find it here.
Nordic Legal Tech Day – now also in Helsinki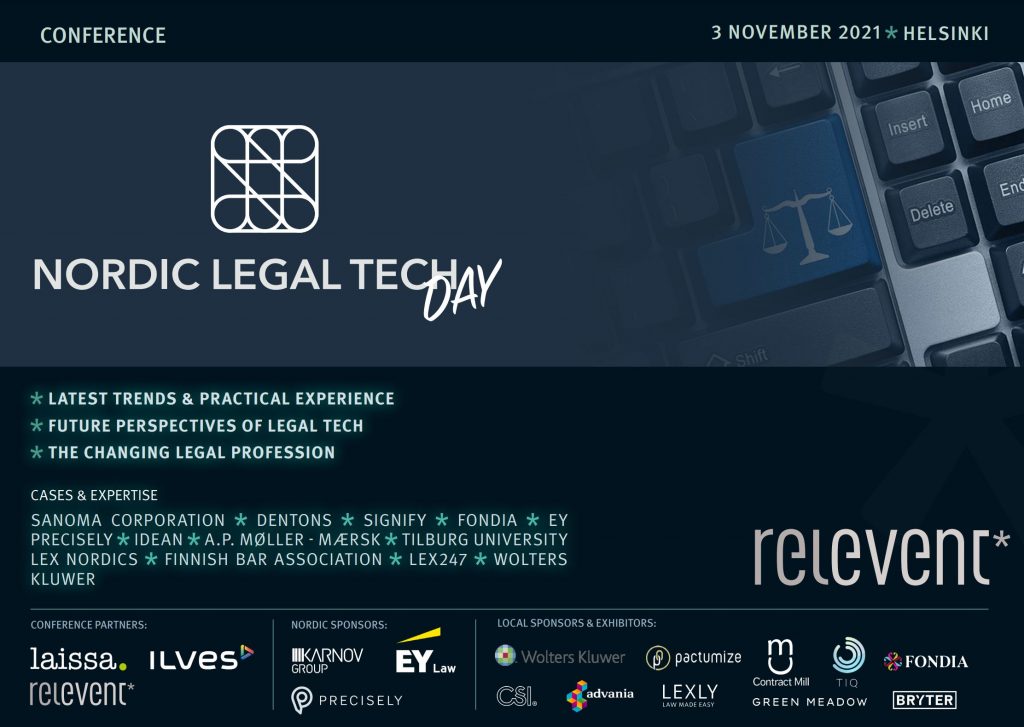 After the Oslo and Stockholm NLTD conferences, I'm even more convinced about the positive impact that the Nordic Legal Tech Day concept has on the Nordic legal sector. It serves the entire Nordic legal ecosystem with a platform for networking, collaboration and learning.

Due to the pandemic, it took over two years to put our plan to organize a legal tech event in Helsinki into action. Nordic Legal Tech Day, Helsinki will finally take place on 3 of November 2021 at the Music Centre, in the middle of Helsinki.

The registration closes today and the event is almost sold out. Buy your ticket now in order not to miss out on this great event. Together with Jorma Vartia and the team Relevent, we welcome you to the event! Read more and Register here.

It's always worth getting out of the office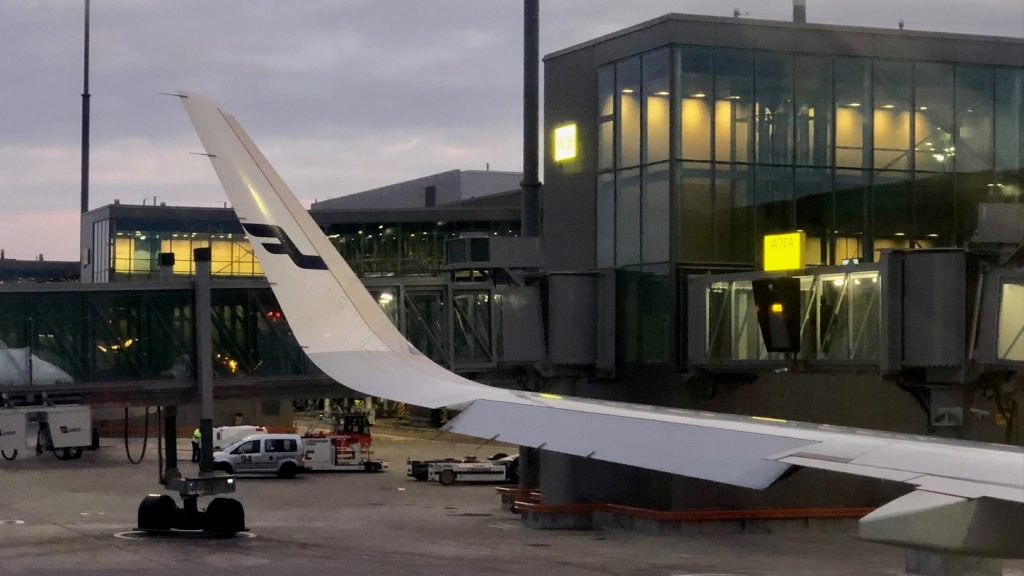 As soon as I had got through the security check at the Helsinki Vantaa Airport, I rushed to grab a cup of coffee and a croissant. I found an empty seat and sat down to enjoy my coffee when I realized that I recognized the person sitting at the same table – it was a partner at a very successful law firm in Finland.

I had met this person over two years ago in a conference room. So naturally, we started talking and caught up. Amongst other things, we discussed the status of the legal sector in the Nordics and the development of the sector. Due to my background in a law firm, it was super interesting to debate the trends and what's behind the corner for the next generation of lawyers. It was also good to hear from a potential client that Ilves' legal tech products and services are perfectly aligned with the more data and content-driven future of legal services.

Some might say that discussing legal trends at 6.30 am is quite heavy-duty stuff… and yes, I would agree. However, I felt that my trip couldn't have started better. This random 30 min discussion alone proved to me that it's always worth getting out of the office for a conference day. You never know with whom you are going to have a discussion and what's going to happen next.

When the airplane was ready to take off, I felt very satisfied with myself. In addition to an interesting dialogue, it also seemed as though I had managed to sell one more ticket to the NLTD, Helsinki. What an exciting start to a conference day!
The venue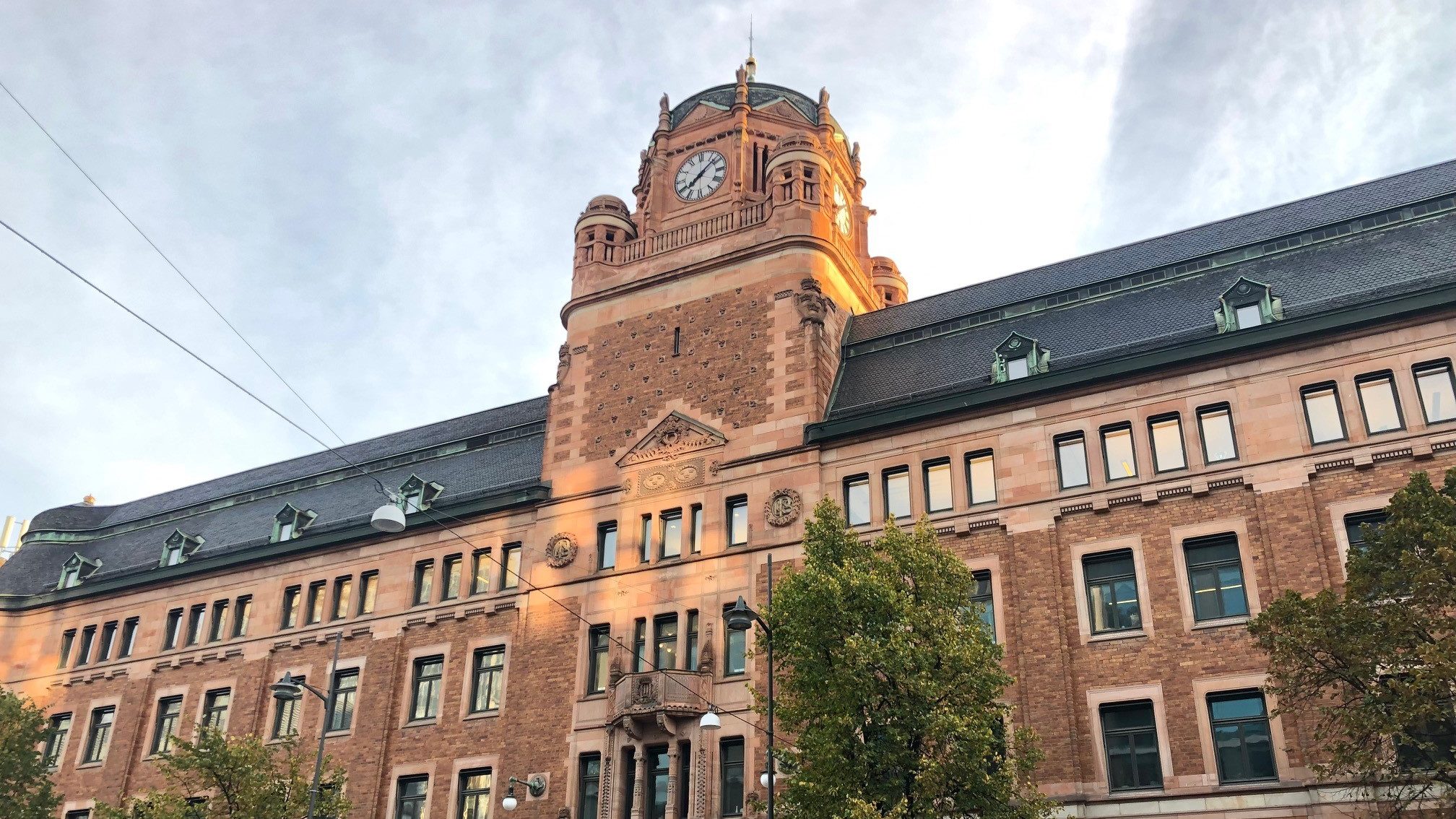 I don't know about you, but I don't often check where the venue is if I'm not staying overnight. I simply take the train to the city center from the airport and start checking where I need to go to get the next train.

Kudos to the organizer of the NLTD, Stockholm! After a very fast and pleasant Arlanda Express journey, I typed in "Posthuset" into my phone's navigator and started to walk – estimated time of arrival 1 min. Perfect planning by Legalworks, at least for the Finnish visitors.
Finns conquering the world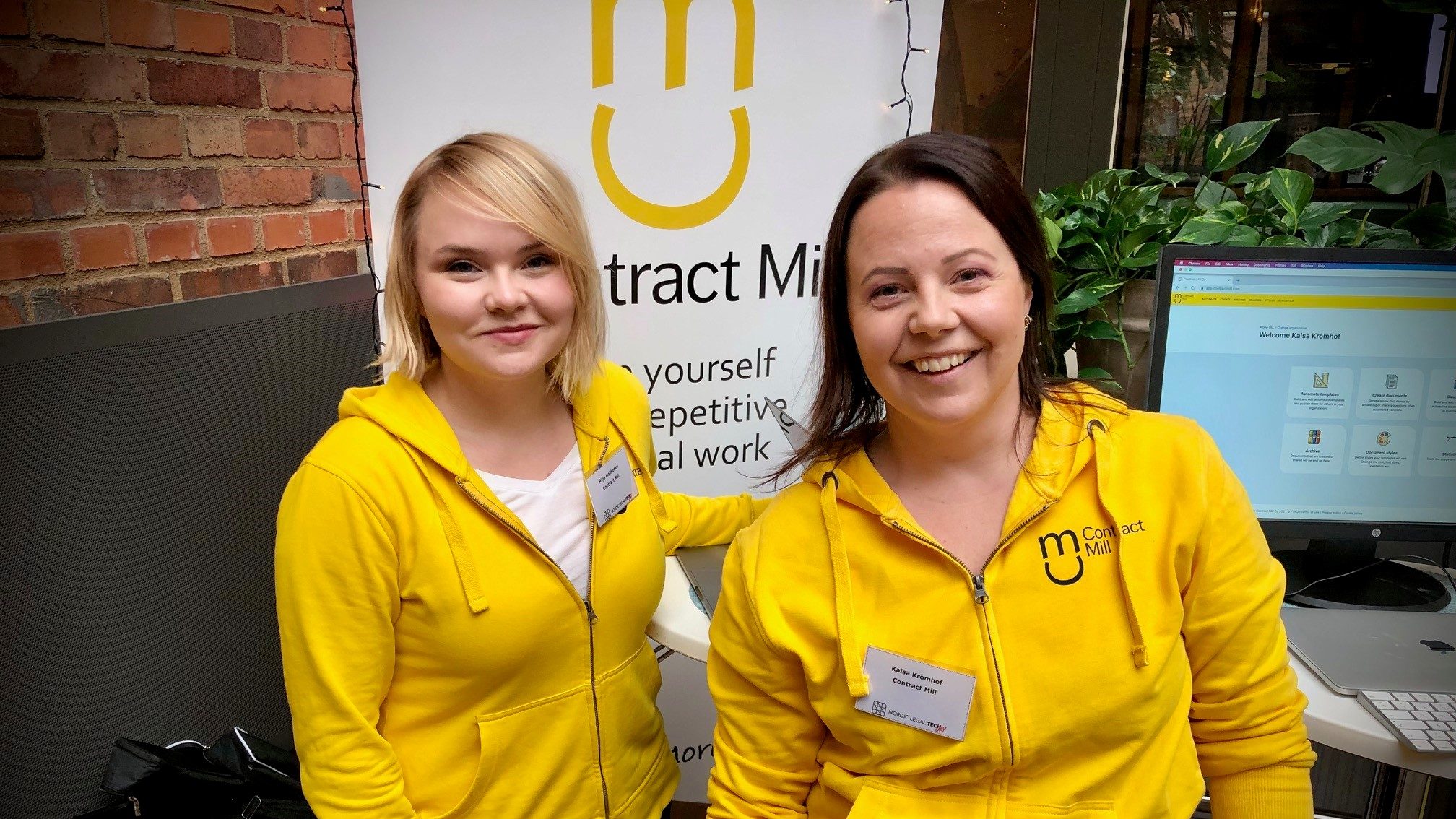 Arriving as early as possible is always a good tactic. Usually the sponsors are in their booths and are ready and available to have a discussion, and as I wrote in Episode 1, this is the moment to meet key people.

This time was not an exception. The first person I met was Ulf Linden, the organizer of the Stockholm event and the founder of LegalWorks Nordic. The second set of people I met (finally in person after so many virtual meetings!) was the team at Contract Mill, Kaisa Kromhof, and Milja Makkonen in their super yellow outfits!

For those who don't yet know Contract Mill, it is a no-code document automation SaaS platform that is the first in the world to have a 100% visual automation interface. The firm just announced the closure of a funding round of over €1M. The round was co-led by Actium AG and Veenay Shah, founder of HighQ, together with multiple investors from the UK and Sweden.

It was a blast to meet and catch up with this highly energetic team in the first booth when entering the exhibition space. It was a pleasure to notice how popular they were throughout the entire day.
Are we at the tipping point?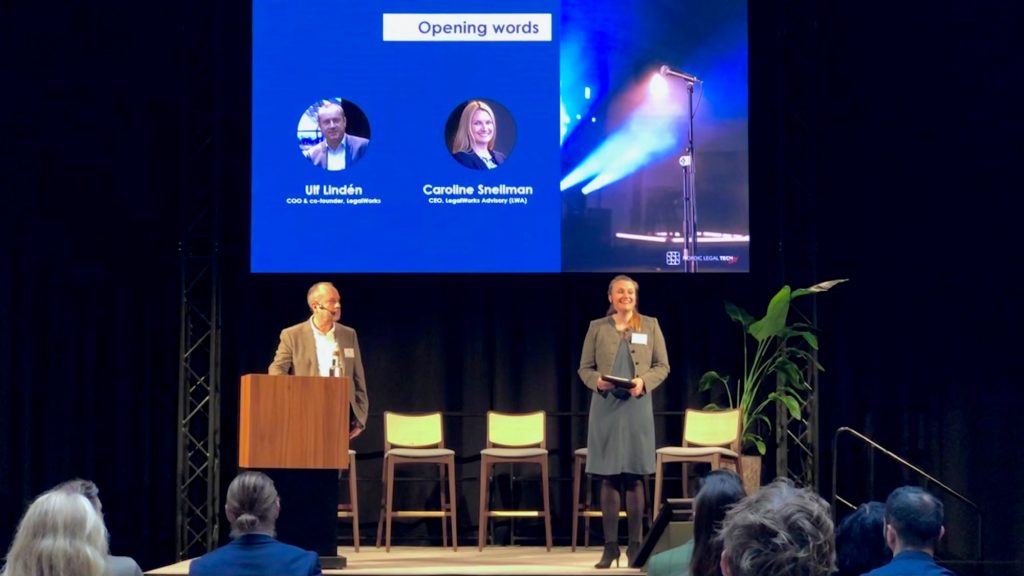 LegalWorks has organized NLTD events since 2015. Since then, a lot has changed in the legal market in terms of digitalization. Such a long history of organizing events has provided the team LegalWorks with a unique perspective of the status of the sector.

Caroline Snellman opened the day by discussing the status of automatization and the effects of the pandemic. She asked the main question of the day, "is this the tipping point and are we ready?". Ulf Linden continued and stated that the audience will get the answers during the day. To my delight, he also mentioned the coming NLTD, Helsinki conference.

There is a growing need for collaboration within and across the sector borders in order to cope with a rapidly changing world. Ulf stated that the NLTD concept serves this need by being a meeting place for the entire legal sector.

Legal tech start-ups are expanding and the investments are growing. Caroline and Ulf ended by saying that things are really happening now, and that legal tech just might be the next big industry.
Why invest in legal tech?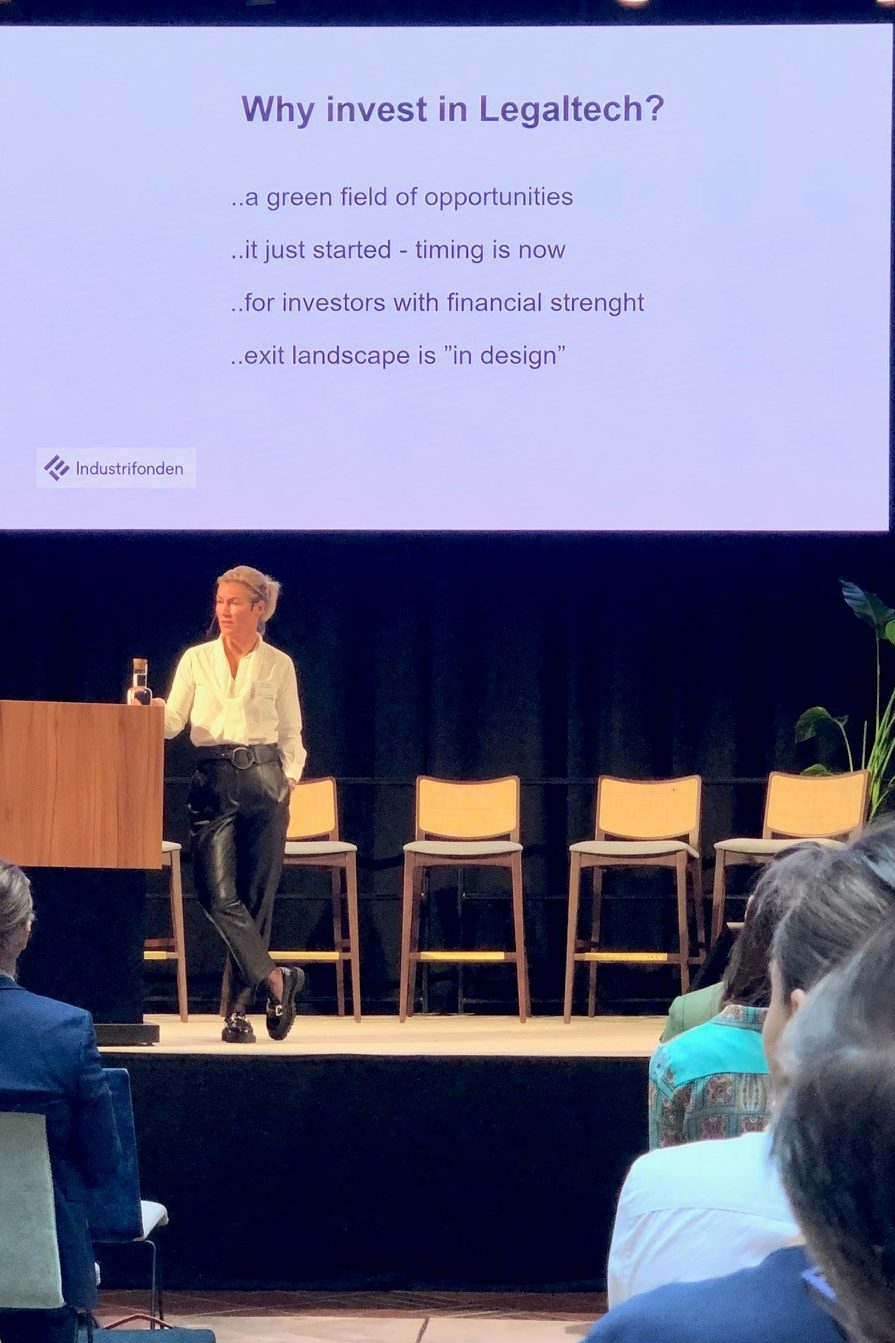 VC capital is now flowing into the legal tech industry as never before. Anna Ljungdahl, Investment Director & Head of Sustainability at Industrifonden explained why.

First, she provided us with the financial frames for legal tech investments by stating that the overall size of the global legal market: 1,011 B USD. Then she stated that the legal sector has been one of the slowest sectors to go digital.

However, things are changing now. She presumed that "general counsels, legal operations and their teams will be looking for ways to keep their contracting process agile, and data at their fingertips". Investors' money talks the same language. Global investments into legal tech in 2021 were at a record high – globally almost €3 billion and in Europe over €300 million.

According to Anna, the legal tech field is a green field of opportunities where everything has only just started. It seems that for investors, the time is now. It all sounded like we really are at the tipping point!
Enhancing Nordic collaboration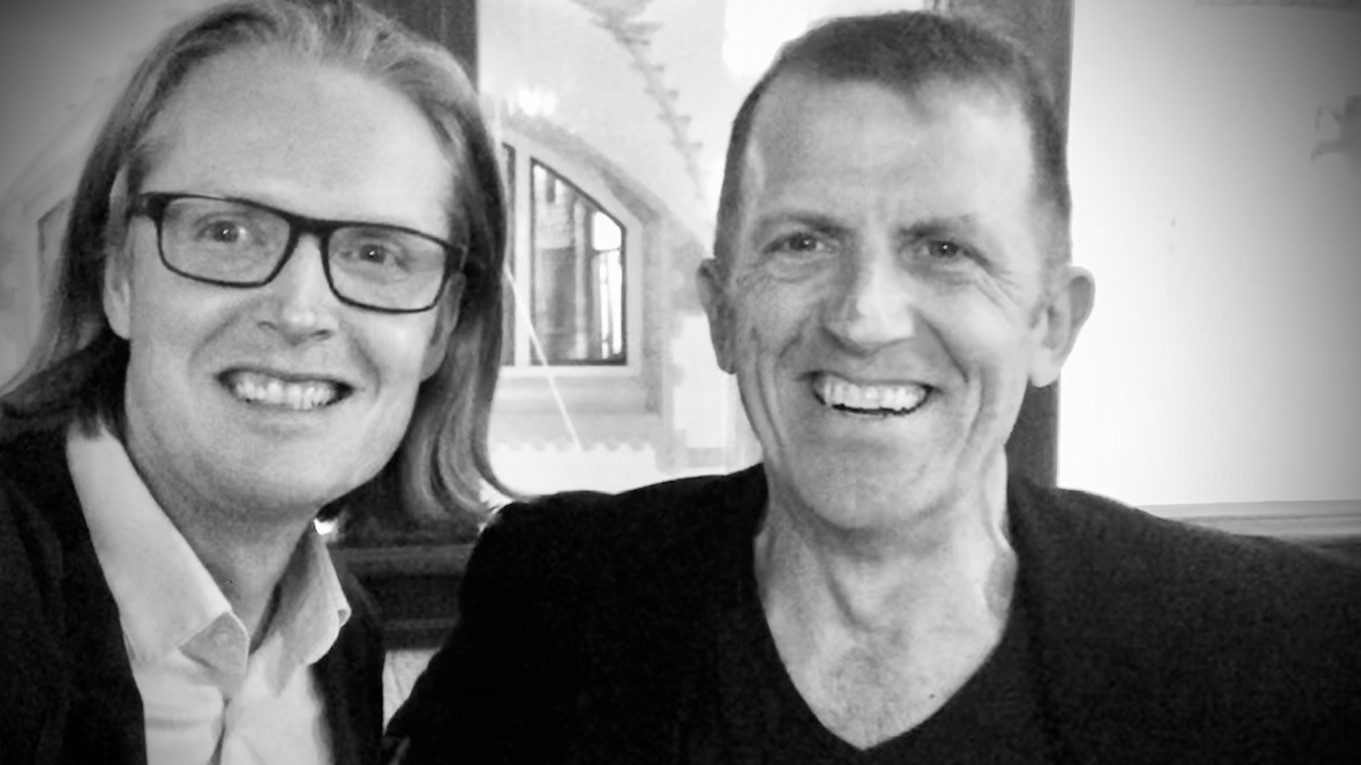 I truly believe that now is the right time to build new connections and collaborations between all kinds of Nordic legal services players. Local Nordic markets are small and we need each other's expertise, innovations and contacts in the global arenas. NLTD events are a perfect platform for building new connections as well as for catching up with old friends.
What a great day! The event was very professionally organized and the overall atmosphere was very friendly. I will definitely come back. Until the next time Stockholm!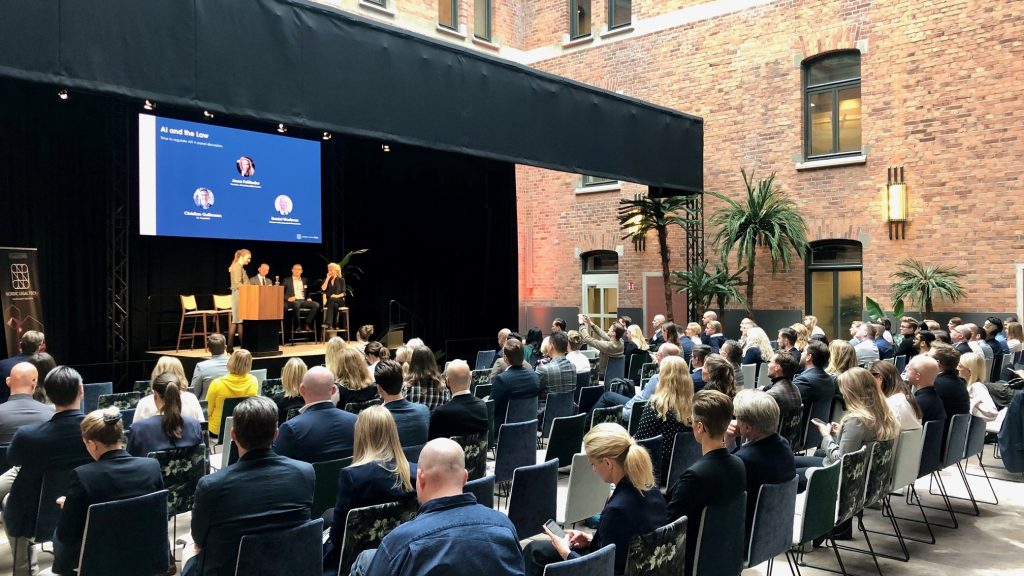 Heading back to Helsinki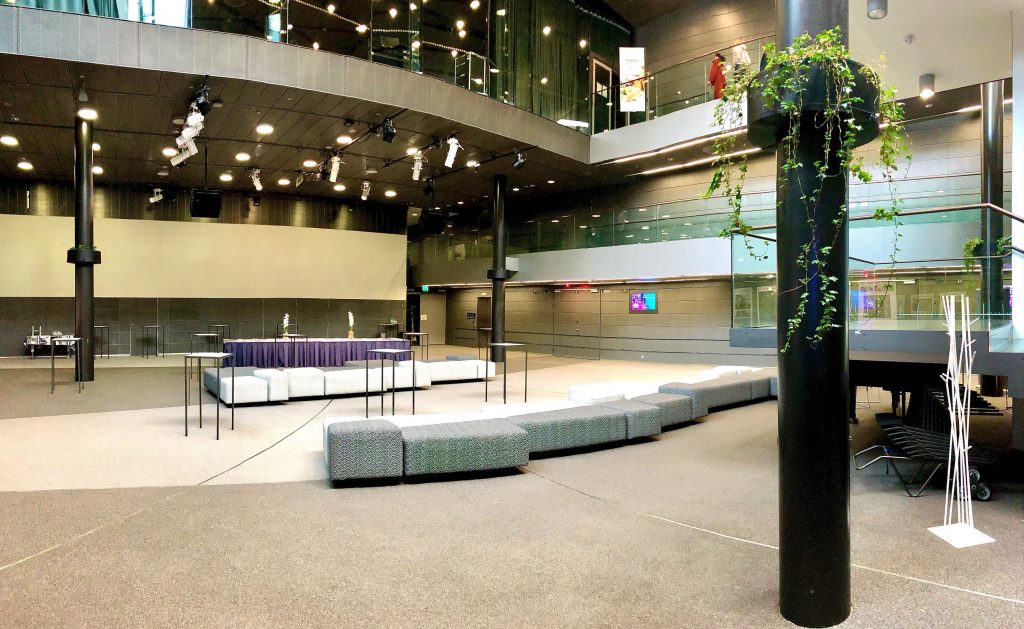 I'm looking forward to welcoming a full house of people at the NLTD Helsinki event at the amazing Music Centre in the heart of Helsinki. The registration is still open, but it will be closed by midnight on 28 October – in other words, today! So, book your tickets now if you want to join the legal tech movement!
Thanks to all sponsors for making the event possible: Karnov Group/Lex 247, EY Law, Precisely, Wolters Kluwer, Pactumize, Lexly, Bryter, Fondia, CSI Helsinki, Advania, Contract Mill, Tiq Time, Green Meadow!

Stay tuned for my next reports from the Nordic Legal Tech Day in Helsinki on 3 November and Copenhagen on 7 December 2021.
See you soon!
Heikki